Order The Gundrilling Handbook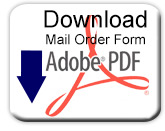 The Gundrilling Handbook's a unique and comprehensive textbook which addresses all of the intricacies of a fairly complex manufacturing process. Accordingly, the Handbook has become, and remains, the sole reference manual you'll appreciate and utilize time and again for as long as you're involved with the Gundrilling process.
If you're already pretty savvy in Gundrilling, you'll still benefit from these selected full excerpts from the Handbook. They're e-mailed in .PDF format, so you get 'em real quick!
The Troubleshooting Guide is the most complete listing of tool and part problems & causes available.
The Tool Wear Guide teaches you how to 'read' the tool so you can predict problems and solve them before they get out of hand.
Process Optimization shows you how to tweek your gundrilling applications for maximum performance.
Complete Handbooks

Gundrilling Handbook - (1 to 10 copies)
$69.95/ea.
Gundrilling Handbook - (11 to 20 copies)
$59.95/ea.
Gundrilling Handbook - (21 or more copies)
For Resellers & Edu.
$48.95/ea.



Handbook Excerpts

- (Adobe .pdf docs. Ordering is only available online. No mail orders.) - All these items are e-mailed within 24 hours!


Troubleshooting Guide
$10.00/ea.
Tool Wear Guide
$10.00/ea.
Process Optimization (Fine Tuning)
$10.00/ea.
Combo Package - All 3 Excerpts

Troubleshooting Guide
Tool Wear Guide
Process Optimization (Fine Tuning)

$24.00/set